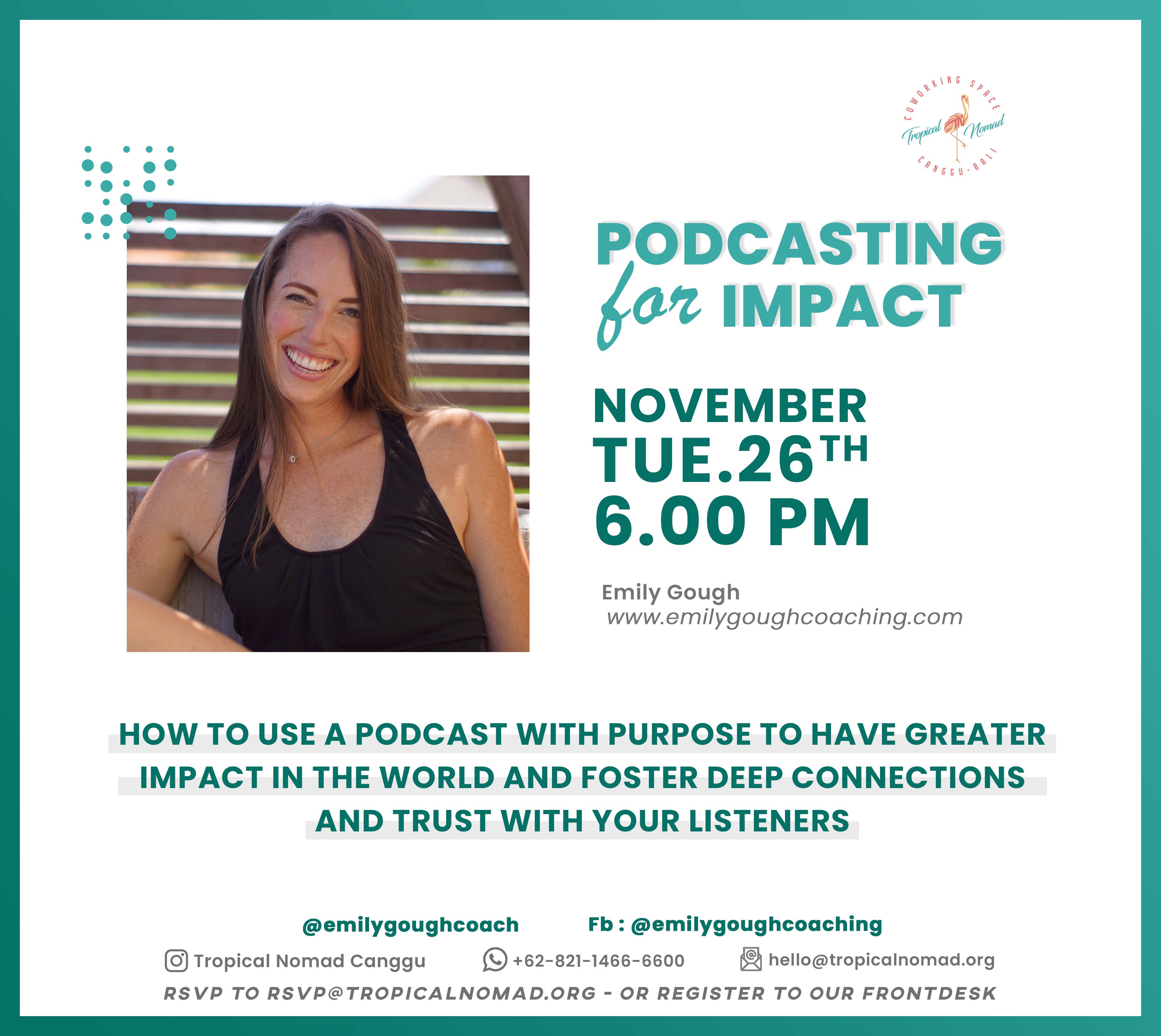 The fastest-growing platform on the market, podcasts are very much in
their infancy stage and here to stay. Learn how to stand out in what can
feel like a noisy market, the crucial keys to your podcasting success, why
podcasts are so powerful for your business, how to use a podcast with
purpose to have greater impact in the world and foster deep connections
and trust with your listeners.
TOP 3 THINGS AUDIENCE WILL WALK AWAY WITH
1.Key steps that can make or break the success of your podcast, and why
podcasting is such an incredibly powerful tool
2. Strategically building your business in conjunction with your podcast
and maximizing the potential of the platform
3.How to use a podcast to have greater impact in the world, and why it's
not just about the numbers
-----
Emily Gough is a podcasting and business coach, lifestyle entrepreneur
and host of the Room to Grow Podcast. Regularly featured in the top 200
worldwide in its' category, the podcast is a space for open, honest and
real discussions about tough lessons learned in life and business. Emily
helps entrepreneurs launch their podcasts and leverage their personal
stories to positively impact others with purpose.
Since launching two separate podcasts since 2017, Emily has learned and
implemented strategies that she teaches others, helping them successfully
and confidently navigate creating their own podcast and connect with
peers and listeners on a deeper level.