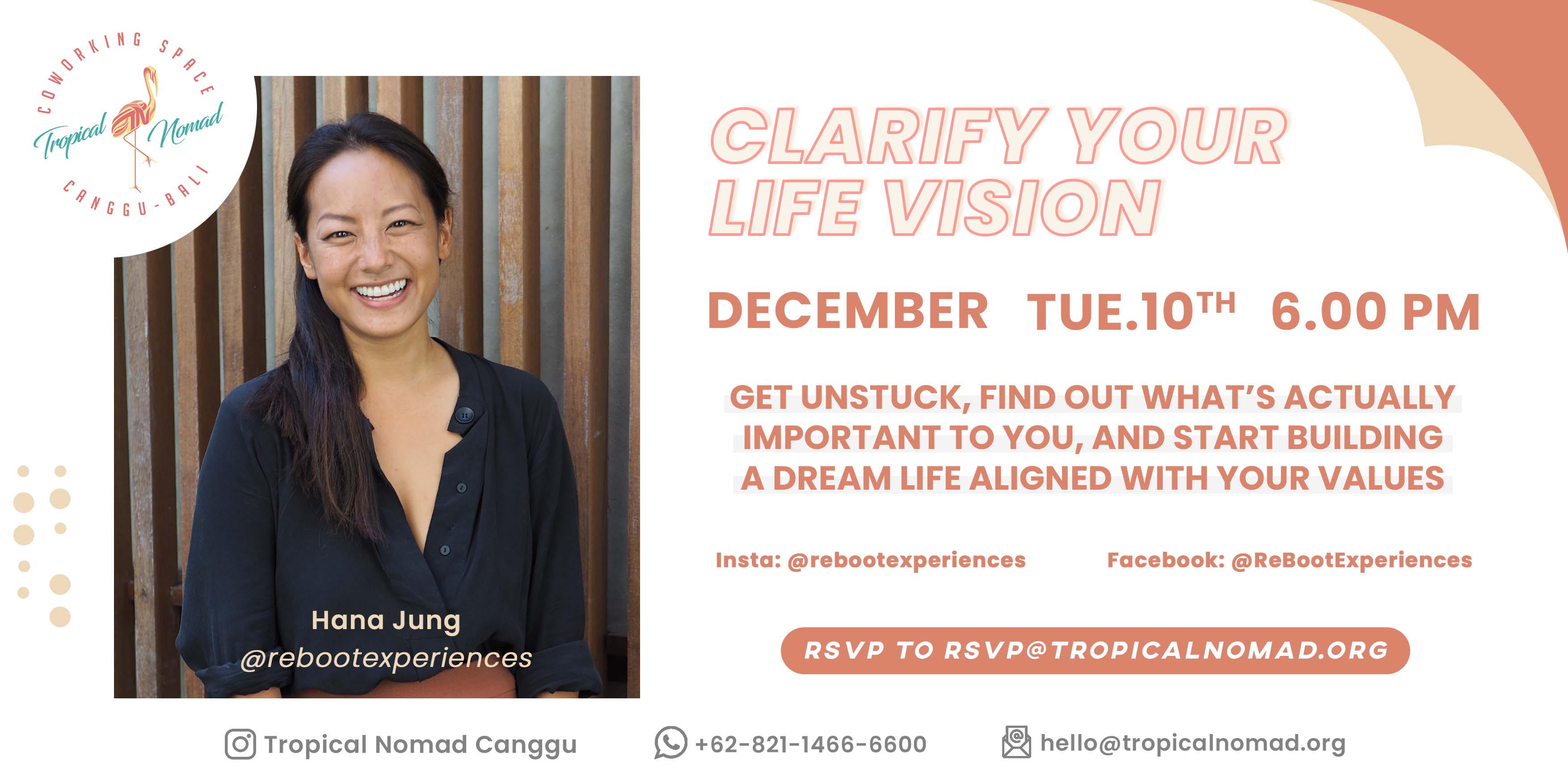 Feeling Stuck or stagnant? Do you have a sneaking suspicion you're not exactly living in alignment?
If so, you're not alone. Join Re:Boot Experiences founder Hana Jung, as she guides you through writing exercises designed to give you more clarity and help you map out your version of a happy,
successful and fulfilling life!
What you will learn:
• More clarity around the things you care about
• A useful framework you can apply to your life again and again
• Free "Vision Making" workbook to help you design your dream life
-----
About Hana
Hana Jung is the founder and chief connector at Re:Boot Experiences, an immersive leadership summit at the intersection of joyful play, self-reflection, deep connection and cross-industry collaboration.
She is a serial entrepreneur and startup advisor, with expertise spanning digital marketing, app development, luxury hospitality, technology, and design. She spends her time between Mexico, Nicaragua, Bali, and Portugal where she loves building meaningful connections over a great meal.