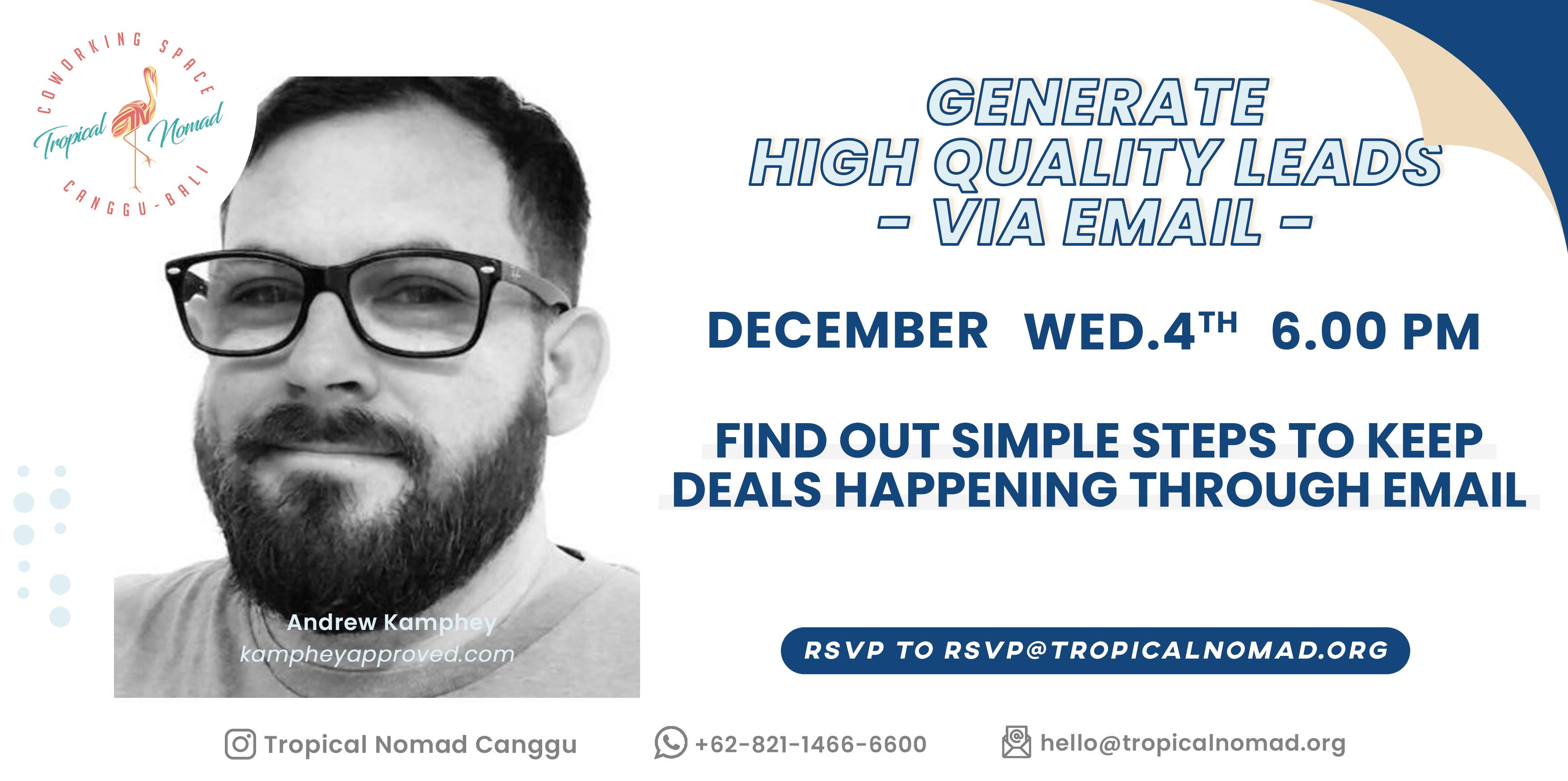 Emails don't have to suck. Find out simple steps to keep deals happening through email. I'll share with you the exact tools I used when I made nothing and which tools enabled me to level up to do lots of sales strictly by email.
What you will learn:
• Learn how to increase open rates and response rates
• Learn which tools work best to make you more productive
• Learn how Newsletters can be your cheat code into inboxes
-----
About Andrew Andrew Kamphey has been running a newsletter for the past two years. He built up Press relations through emails and every month close sales of ads in his newsletter through email outreach.
FREE & OPEN FOR PUBLIC EVENT!