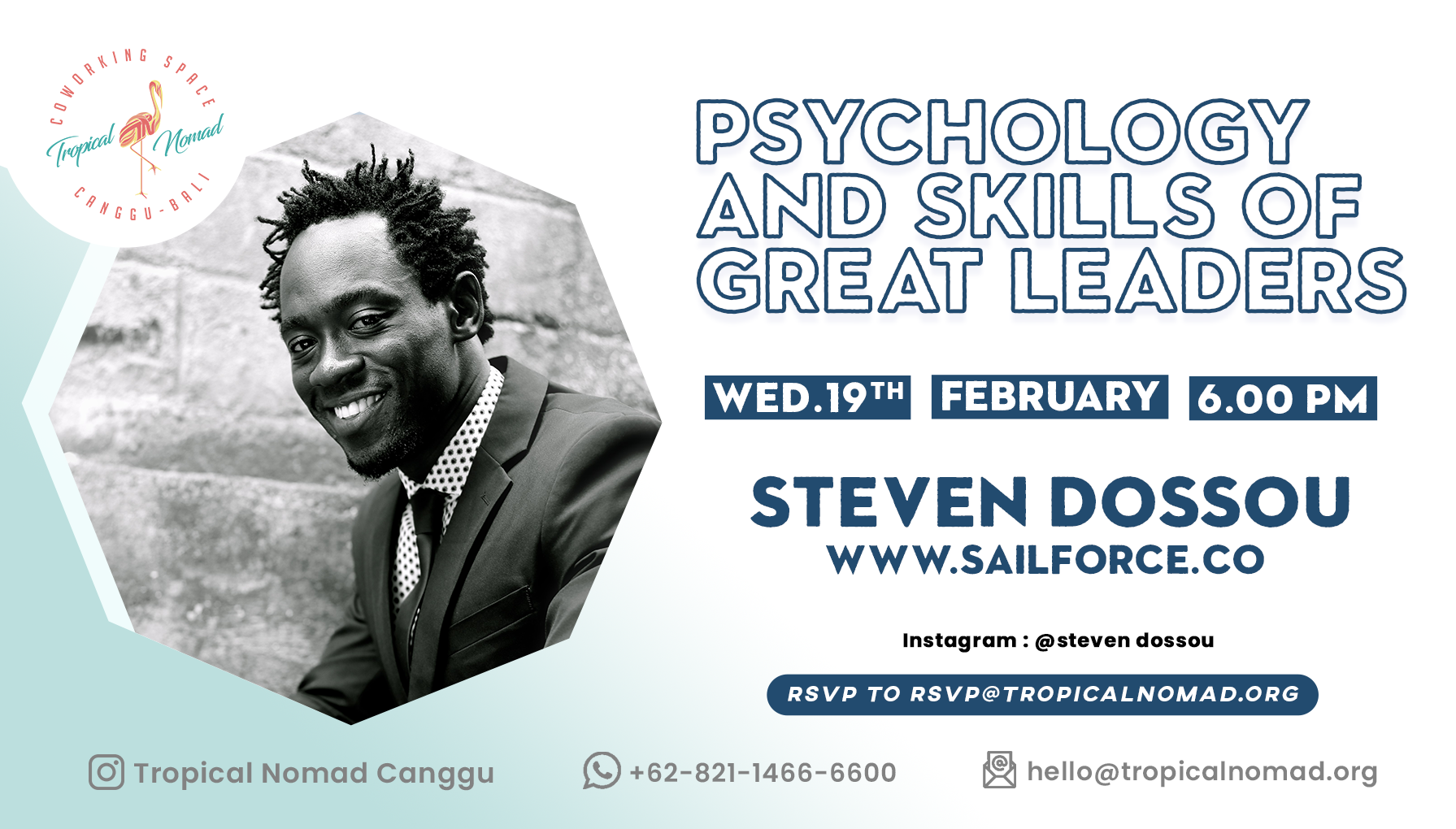 Leadership is a skill not as a position. It is the most important skill that any human being can master. Leadership is a skill of influence, a tool that all of us have to possess. The quality of the lives we live and the growth of the organization really come down to one's level of leadership. Mastering leadership consist of mastering the ability to influence the thoughts, the feelings, emotions and the actions of ourselves and our followers.
What you will learn:
• Difference between Management and Leadership
• How to develop winning and leading habits
• Leadership styles,Impacts of an effective
leadership in an organization
-----
Founder of sail force catalyst, a personal development, empowerment and motivational platform which focuses on how to use emotional intelligence to ignite transformation of individuals and groups towards the unleashing of their non cognitive skills necessary to the fulfillment of their true potential and the catalysm of various entrepreneurship ventures.
Throughout his career in sales and marketing, steven has taken on major leadership roles in worldwide organizations. He has led sales force of over 600 people. With a passion for people's development and empowerment, Steven founded sail force and as a certified life and executive coach and has in just 2 years spoken and trained over 500 people on subjects such as sales habits, Impactful leadership, how to bring drastic growth into your business…etc. He is viewed by his peers as a charismatic dreamer who undoubtedly believes in unleashing the human potential to brake boundaries and consistently redefine People's limits. As a living testimony, he has recreated a new path by elevating himself from poor binding backgrounds from his country of origin (Togo-West Africa) to leadership and impactful roles on a global platform.