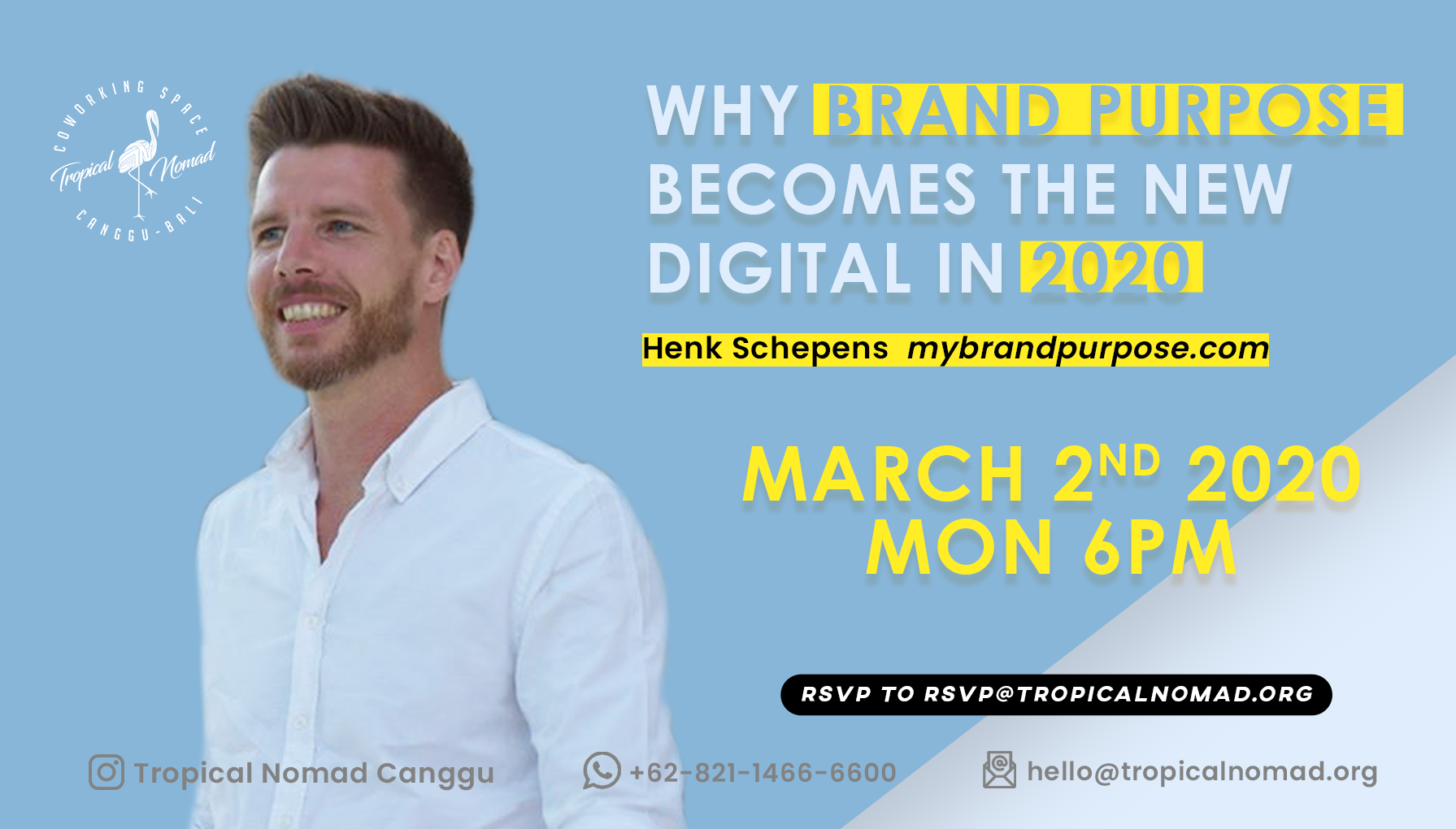 Organizations, companies, brands, and entrepreneurs have an enormous influence on society. They have been given a responsibility and therefore must always and naturally contribute with their products to a higher goal than just themselves.
Communicating with purpose has far-reaching implications for determining your vision, mission, culture and core values to help build a company on a unified understanding of why you are on the planet and what you're trying to accomplish as an organization.
In this meetup, we discuss different ways on how to execute purely from purpose. This community is created as a place to gather like-minded people with the same higher purpose and the willingness to learn, to share and to shine into the marketplace.
By becoming part of the community you will learn the tools on how to focus on your higher purpose by sharing with others how you reach your goals and make a positive impact on the world.
TOP 3 THINGS AUDIENCE WILL WALK AWAY WITH
1.How to manage the meaning of your brand in a world full of rejection?

2.What human desire does your brand truly satisfy?

3.How to tell your story to your audience - and to yourself?
Henk is the Founder of the MyBrandPurpose Program and gatherers the greatest purpose-driven brand builders in the world together.
The community is called the "Purposeful Brand Builders" community.
Henk is a serial entrepreneur for +17 years and founded several companies with a focus on developing the market for web technology solutions, consultancy services and helping companies to understand the importance of the internet as an indispensable branding and sales channel.
Henk's mission today is expanding the "Purposeful Brand Builders" community all over the world and teach business leaders how to (re)discover their brand purpose, translate it into the market and create authentic growth in life and business.
By joining the community you take the first step in becoming more purposeful. It's your commitment to grow your mindset, your conscious marketing knowledge and to make things happen that you could have never imagined was possible!