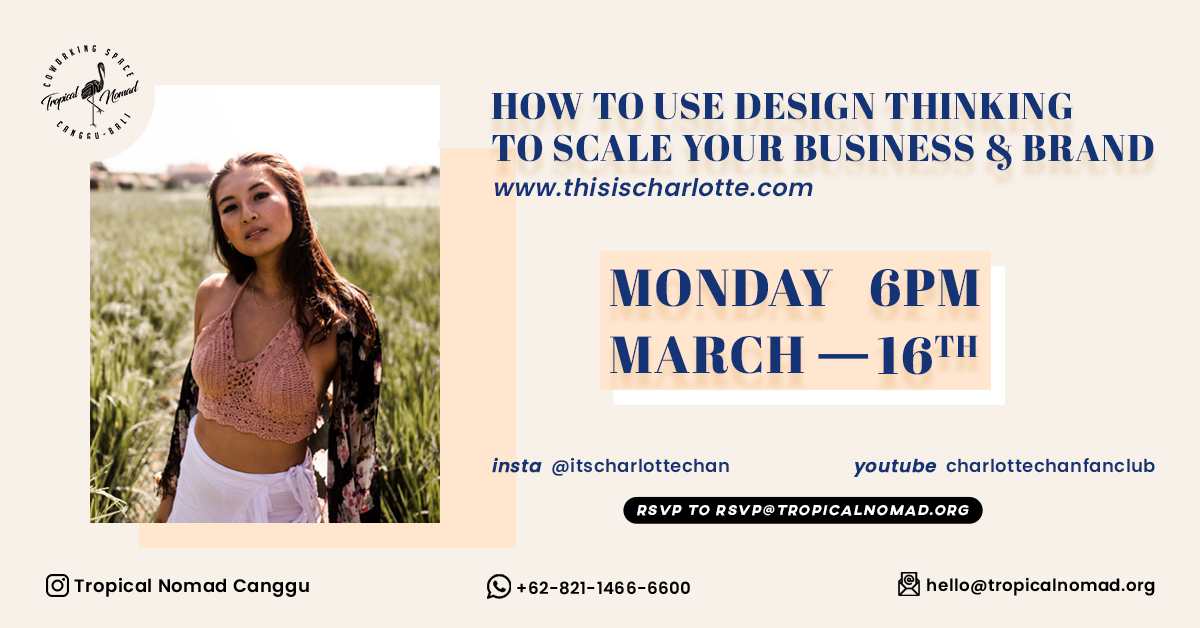 The most successful businesses have learnt how to pivot and adapt over the years to stay above their competition. In this 2 hour workshop I will be sharing with you the exact methodology industry leaders such as Google, Uber, and Canva use to scale their business without wasting time and resources. In this workshop, I will take you through a real-world use case of The Design Cycle, where I will teach you step-by-step how to apply this concept into your business model, brand, or personal life. This event is perfect for any entrepreneur who is at a fork in their business and needs to make a crucial decision. This method will help you weigh out all the options and learn how to make decisions that matter!
TOP 3 THINGS AUDIENCE WILL WALK AWAY WITH
1.
How to identify your minimum viable product or offer.
2.
How to set the right metrics and goals to ensure project success.
3.

The one 'shortcut' 99% of business owners make, that is actually the most expensive mistake they will ever make.
My name is Charlotte Chan. I am one of the few female engineers that you will see in the world! I specialized in UX/UI and Product Design in school, and I've spent the last 10 years working with the best in the industry as a Product Designer. Between working at the best design company in the world (Canva), and a marketing automation company called Autopilot, I bring in experience from the tech, design, food, and service industry. I've built products and designed systems at companies such as Square, Deloitte, Rogers Communications, DesignCrowd and Shippit just to name a few.
Along the way I've learnt that solving complex problems and optimizing systems was my biggest asset. And what bigger problems to solve than people problems?
Nowadays, I help entrepreneurs build their dream, even when they don't know what it is. I am a brand strategist and business coach. I am the path of inspiring other female entrepreneurs to step into the lives they've always wanted. And to do so, you need to lead by example - and that is what I am here doing!