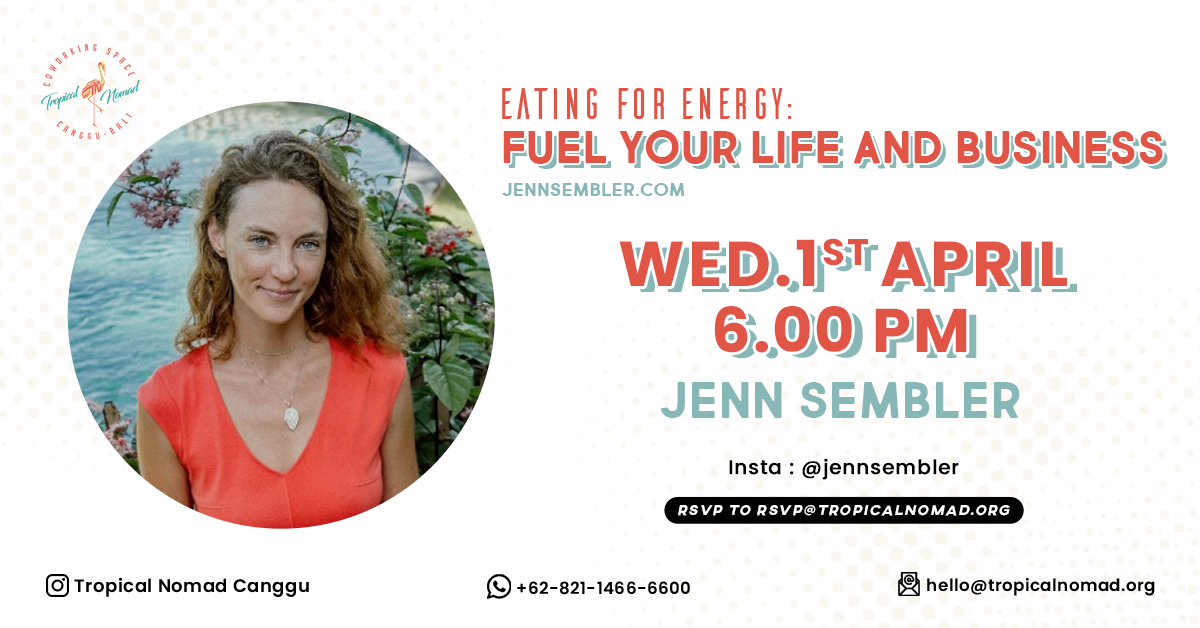 "I just want my energy back"
"I'm used to be able to..."
"I'm exhausted."
If you've uttered any of the above statements, you're likely finding that low energy and fatigue are adversely affecting your life and business. Fatigue is fast becoming an epidemic of our times, so come learn how to turn it all around.
Understand the physiologic response behin fatigue, what dietary and psychological factors contribute to low energy, and glean mind-body nutrition strategies to help you thrive rather than nose-dive in your business and life
What you will learn:
• The simple science behind a fatigue response in the body
• Understanding the dietary and psychological factors that cause/contribute to low energy
• Mind-body nutrition strategies to increase energy
Jenn is a holistic health coach certified through the International Association of Wellness Professionals, has studied with the Institute for the Psychology of Eating, and holds a certificate in Plant-Based Nutrition from the T. Colin Campbell Center for Nutrition Studies through eCornell. She is also a transformational retreat leader and hosts mind-body-spirit retreats for women with a focus on life coaching, yoga, meditation, mindfulness and nutrition. In her coaching practice, she helps people overcome food, body and eating challenges (such as overeating, binge eating, emotional eating, weight worry, body image concerns and fatigue) so they can make peace with food, harmonize with the body and gain confidence. She is exceptionally passionate about helping others lead a holistically healthy and fulfilling life that they truly love.