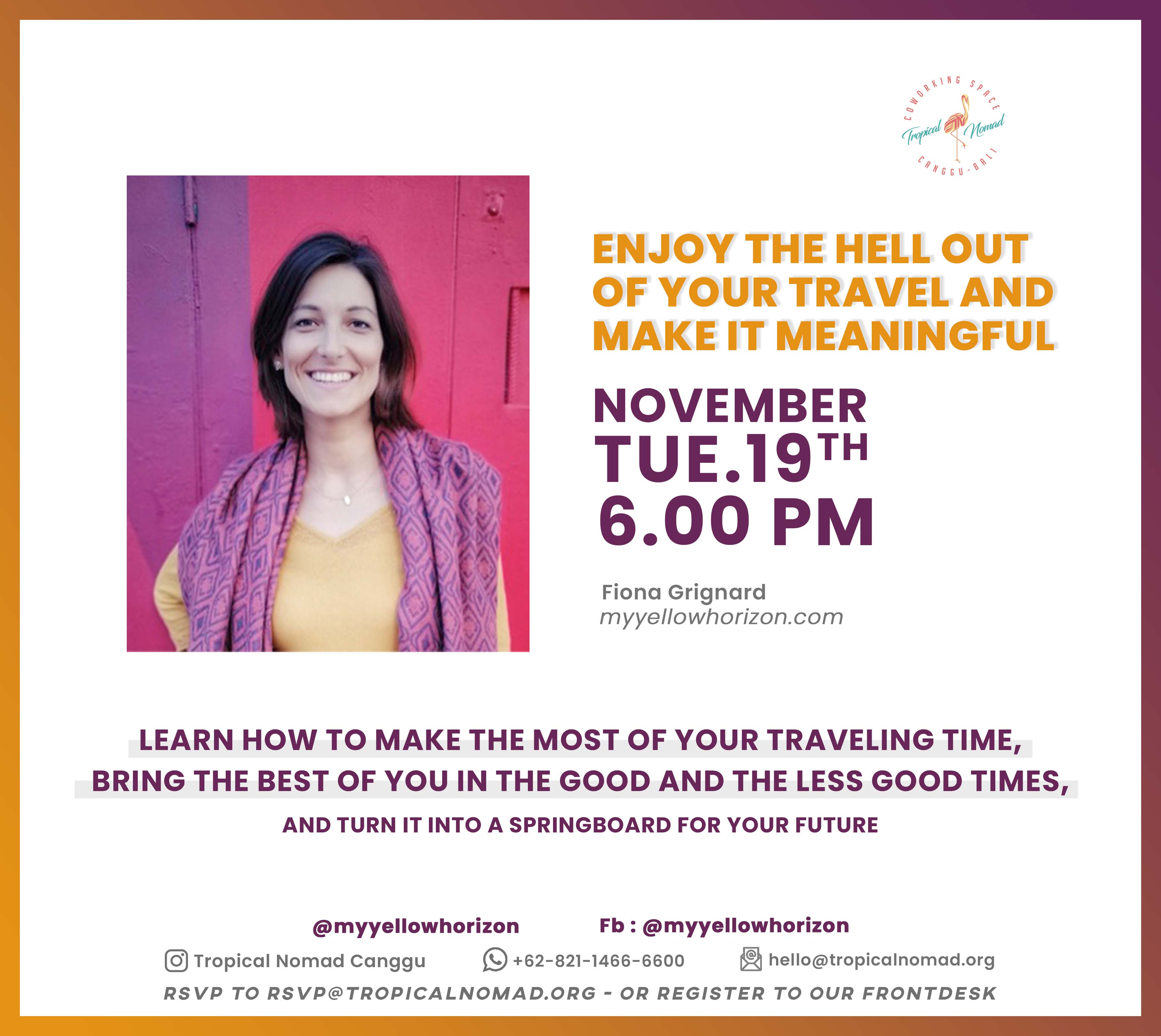 As a traveler, expat or digital nomad, long-term travel has become your daily reality. At the same time, it's one of the best experiences of your life, and probably also one of the most challenging.
Whether you are at a crossroad and need to make a choice, dealing with uncertainty or a delicate situation, or simply want to use your experience to grow, learn how to make the most of your traveling time, bring the best of you in the good and the less good times, and turn it into a springboard for your future.
TOP 3 THINGS AUDIENCE WILL WALK AWAY WITH :
1.How to assess your travel experience so far and make choices that will help you take this travel to the next level.
2.Tips on how to manage and create great relationships while traveling, both with the one who stayed (parents, friends) and the ones you meet on the road.
3.What to do with the emotions that arise when traveling: fears, doubts, etc. and grow into a more confident and fulfilled you.
-----
About Fiona
Psychologist and Coach, who started traveling at 18yo following her Mom's example, lived in 6 countries, visited 34 so far, and not planning to stop. She finds energy in new experiences, adventures and cultural differences. She believes traveling is among the most fulfilling experiences ever. Fiona specializes in coaching travelers and expats, to manage the more psychological aspects of their travel (before, during, and after) to make this experience a success with her moto : Luck is an attitude
Please register to rsvp@tropicalnomad.org because it is FREE EVENT and OPEN FOR PUBLIC. See you around!