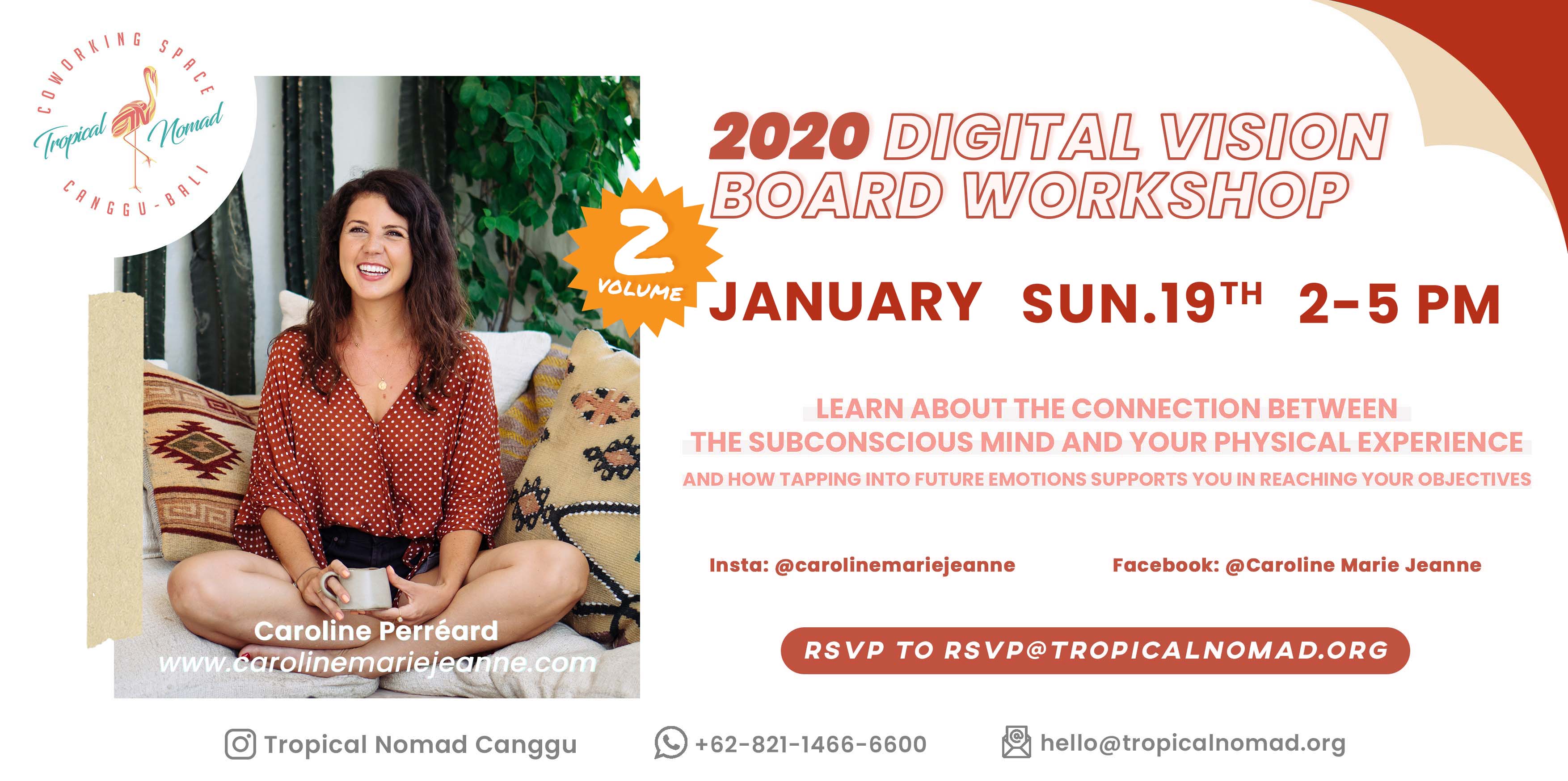 During this Vision Board Workshop, you will be guided through a powerful
visualisation process followed by deep inquiry enabling you to get clear on
your goals and dreams for the year to come, in all areas of life. You will
learn more about the connection between the subconscious mind and your
physical experience and how tapping into future emotions supports you in
reaching your objectives.
You will be leaving with clarity, inspiration, energy, your own personalised
2020 digital vision board and connection with like-minded people in a small
group setting.
This workshop will be immersive, interactive and fun.
TOP 3 THINGS AUDIENCE WILL WALK AWAY WITH :
1. Their own personal 2020 Vision Board (digital)
2. A clear vision of their goals for 2020 in all areas of life
3. A better understanding of visual goal setting
4. Connection with a group of like-minded people in an intimate setting
-----
Caroline is an Empowerment Coach with over fifteen years' experience in the
fields of communications, global health, happiness at work, personal
development and spirituality.
Her unique and versatile approach makes her an expert at bridging the
practical and the spiritual to facilitate multi-leveled and long-lasting
changes for her clients. Her solid corporate background led her to work in
collaboration with various international organisations (WHO, the United
Nations), health ministries, non-profits and high-profile individuals while
managing the global World Cancer Day campaign in Geneva, Switzerland.
She is now focusing on coaching both individuals and groups to facilitate them
tapping into their full potential, taking their power back and designing the
life they want using tools such as mindfulness, visualisation and meditation.
Caroline is passionate about transmission, human development and the embodiment of a wholehearted living.