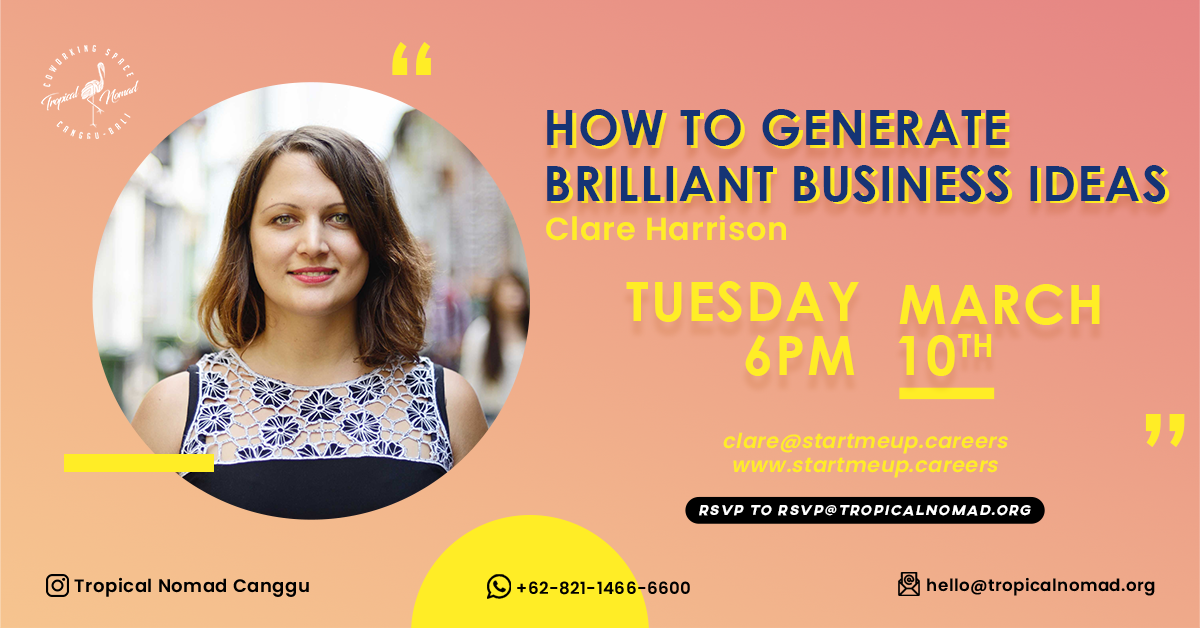 The best business ideas rarely come by accident. Learn the practice of startup ideation - the process of coming up with new business ideas. Discover the techniques used by everyone from tech giants like Google, to startups and top design studios.

What you'll learn
- How to master startup ideation
- Techniques to help you generate innovative ideas
- Tools to help you focus on solving real problems
- Methods to help you shortlist ideas

About Me
Clare Harrison is the founder of Start Me Up, a company that runs entrepreneurship education programmes and bootcamps for people who want to learn new skills and travel. A former business journalist, Clare's helped launch several startups in Asia. Her writing's been published in The Times, The Telegraph and Fast Company, among others.